"Create Your Online Course - Regardless Of
Prior Experience, Teaching Ability, Or Technical Know-How!"
From the Desk of Dr. Jeanette Cates
Dear Expert:
How many times have you taken an online course or bought an information product - and thought "I could do that!" After all, it's just a matter of telling other people what I know.
But when you sat down to do it, you found it was not as easy as you thought. After all, there are a lot of questions running through your head...
Where do you start?
How do you know when you're finished?
How long should a module be?
Is it a module or a lesson? What's the difference?
How do I know if this will sell?
How will I find customers for my online course?
Is there a way to get them to actually participate in the course - and not just let it sit on their hard drive?
How do I want to deliver it?
It's really quite overwhelming. Well it WAS until now -
Announcing... PRACTICAL Online Course Design!
One of the reasons that so many people get stuck on designing a course is that until now, most of the instruction has been in an academic realm. In fact, online course design HAS been a long, drawn-out process, using a design model known as the ADDIE model.
Now don't get me wrong. The ADDIE model is a time-proven model for Instructional Design, both online and offline. But it's designed for large-scale design - things like School Curriculums and university design.
Plus there were other considerations. Things like
Complex technology to deliver the courses
Formal structure to ensure that everything was covered for everyone at every level
Requirements to ensure that the people taking the course were doing the work
Stringent testing environments
And I could go on. And while that may be great in a university or corporate setting, it just does not apply in the entrepreneurial world!
In the world of people like you who just want to teach a course, we need a more PRACTICAL, faster, easier-to-use design model. After all, you just want to be able to create a good online course on
How to set up your own jewelry business
Home-catering made simple
Golf for amateurs
Or any other topic you want to cover!
Here's Where Design Your Online Course Comes In
I've taken the pain and tedium out of the traditional Online Course Design models and created a down-to-earth, practical design model. One that is Fast, Simple, and something YOU can use today!
In fact, here is exactly what is included in the course:
This is a quick overview of the course.
Assumptions about you, the learner
Roadmap for the course
Materials you will use
---
This is the "old" way of doing it and the "new" way of getting it done!
The Traditional ADDIE Model

The Practical Model

Do-able Evaluation

Focus on Your Audience
Bonus PDF: Target Market Description
---
This is the meat of the course - and is actually divided into multiple videos
Spiral Development Process
The Design Phase
Your Course Design Document
Additional Design Decisions

Bonus PDF: Course Design Document
Bonus PDF: Learning Enhancements Checklist
---
While this course is not designed to teach you all of the how-to's to develop a product, we cover a LOT in this module
Development Process
Staged Development
Length Of Each Module
Types Of Materials To Develop
Feature Creep
Perfectionism
---
The way you deliver your course dictates a lot about the type of materials you can use, so in this module we cover
Delivery Choices
Delivery Methods
But I didn't stop there! See The System In Action!
I know that sometimes reading about or even watching a video doesn't always show how something applies to your topic. That's why I have included a library of "Case Studies" of the design of different online courses - how we took a topic and turned it into a course. You'll hear me work with an actual Course Design student, working through their course outline, sequence and learning enhancements.
Here are just a few of the Course Design Case Study videos included in the library:
Watch as we design an Asset Liability Training course - and move Howard beyond a single course into a recurring revenue model on two levels.
Experience the "ah-ha" as Cathy moves from selling a service at an hourly rate to being an information product producer with unlimited earning potential.
Go back to basics with Holly as she realizes that until she's laid the groundwork for her online business she isn't ready to sell her Online Video Image course.
Listen to Mimi and I discuss the pricing options and how they differ, depending on your target audience and delivery mode.
Watch as experienced instructor D'vorah creates a powerful Kindle publishing course in record time.
PLUS I Went Even Further...
I know how often you like to refer to materials, particularly when you're designing your NEXT course. That's why you get a full resource site that you can use over and over. Just look at some of the features you'll find on the inside:
You'll find it one of the easiest programs you've ever used.
But that's not all! Because it continues to grow! We continue to add new FAQs, new videos and new Case Studies to the site - based on YOUR input! That's right - from other Online Business owners just like you, we get questions and tips all the time. And all of the answers are right here, in this site.
And Most Importantly
I want to answer YOUR questions about both the content of the course AND about your course design questions. So I've provided a question form that you can use at any time to ask YOUR questions. These questions come directly to my email inbox, so you'll be getting a personal response from me. That's personalization at its best!
Who Is Jeanette Cates and Why Should I Listen To Her?
Dr. Jeanette Cates is a respected, long-term member of the Online Learning community. Her ability to explain complex topics in an easy-to-understand manner has earned her the title of "The Technology Tamer."
With a Masters degree in Adult Education and a PhD in Instructional Design, Jeanette is uniquely qualified to teach you how to create an online course. She has consulted with companies from A to Z on their online learning portals - from Apple Computer to the San Diego Zoo. Plus her work with individual experts and hobbyists has given her a broad-based perspective on exactly what it takes to create a course online!
Dr. Cates is the author of more than 50 information products and courses. She is known for "over-delivering" in both the quality and depth of her information.
Quick & Painless Online Courses
I believe so much in this system that I want to be sure you're happy.
Your satisfaction is assured through our no-risk, you-can't-lose, 100%, no-questions-asked, iron-clad money-back guarantee.
If for any reason, you aren't thrilled and satisfied with content of these materials, just contact us within 30 days and we'll refund 100% of your purchase price.
Our guarantee removes the risk - and lets you try all of the materials from "Design Your Online Course " without worry. You have nothing to lose!
So How Much Will All This Cost?
I know that you are on a limited budget. And while you would pay $400 or more for an hour of my time, I recognize that that may not be what you need right now. What you need is to Get Started Quickly - at an affordable price.
That's why I'm offering a special price of only $97 for the video training, the handouts, the checklists, PLUS the growing collection of Case Studies. And most importantly, the ability to get your personal questions answered!
Yes! I'm ready to Create My
Online Course Now!
I recognize that I'll get all of these materials in the Design Your Online Course private members' site:
5 video-based modules, broken down into Take Action steps
Target Market description worksheet

Course Design Document

Learning Enhancements Checklist
Full Case Study Library to see the principles in action
PLUS Free Lifetime Upgrades!
AND Answers to my personal questions
And I recognize that I'll get immediate access to all of the materials inside the password-protected members site for a one-time payment.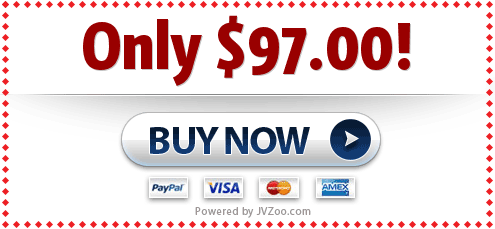 How many times have you looked at other people's courses and known that if you could just get the guidance you needed, you could do it, too! Now you've found exactly what what you need!
So don't put this off. Take the step you know you need to get started right! I've priced this at this affordable price to give you a headstart on your course design. Take advantage of this special offer today!
Here's to Your Online Success –
Jeanette S Cates, PhD
Online Learning Expert
P.S. Can you afford to wait? If you don't get started today, when will you do it? How long have you been putting it off already? Don't you deserve the success you want? Get started today!
P.P.S. I want you to make it easy for you to design not just one online course, but many! That's why I've put so much time and effort and care into creating this training package and the videos and other materials you'll find in the Design Your Online Course resource site. It is exactly what it takes to be successful. If you don't get the help you need here, where will you get it? Sign up today!